Playster Books And Audiobooks Review
Review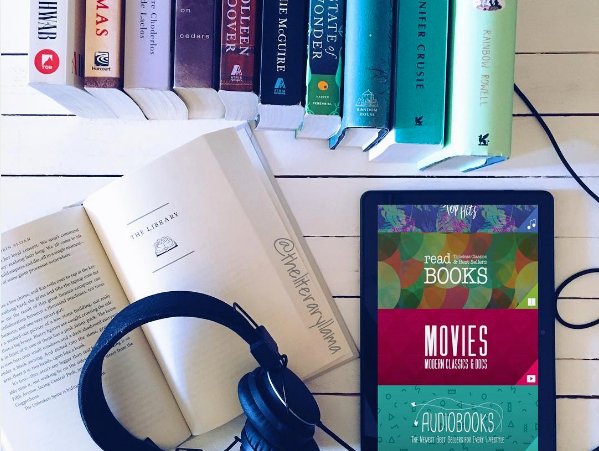 Playster is the first online streaming platform to offer users unlimited access to audiobooks, e-books, TV shows, music, games and movies. It brings together millions of famous titles in one super easy-to-use application.
Sony Music Entertainment, Warner Music Group, Paramount, Starz, HarperCollins, Penguin Random House and Gameloft are just some of the famous studios, publishers and labels that Playster has signed content deals with.
By signing up to Playster, members can read New York Times Best Sellers, enjoy movie soundtracks, listen to the hottest new singles, kick back with addictive video games, watch fascinating documentaries and much more.
The website displays fantastic design that allows members to move from one media type to another by simply clicking a button. Also, the platform is regularly updated with new titles, so there is always something new and amazing to explore. Now, let's take a closer look at some of Playster's major features and the different memberships it offers.
Playster Features
For anyone who is unsure if Playster is right for them, there's good news: The service actually offers a free 30-day trial to all new users. During this time, you'll be able to enjoy all of Playster's features and benefit from their huge book selection, including all of today's biggest titles, like Fifty Shades of Grey, Inferno, Hamilton, The Girl With the Lower Back Tattoo and more. You'll be able to choose from different genres like thriller, mystery, health and fitness, religion, science and romance and read as much as you want. You will also be able to take advantage of their audiobook catalog and listen to popular titles, do some learning with their education section or even learn a new language, like Spanish, Italian, French or Chinese.
What's more, you'll be able to stream professionally curated audiobook and music playlists or customise your own unique ones, then share them with family and friends through social media. Want to invite your family and friends to join you on Playster? No problem! Playster is offering a family plan that's perfect for sharing, granting users multiple logins and access to a wide range of kid-friendly content, including TV shows, books, music and movies. Every member of the family will be able to enjoy the perks of a personalised profile and there really is something for everyone, from young kids to teens to adults.
Playster Pricing
Playster offers an all-inclusive bundle, as well as single media subscriptions, for mobile users on Android and iOS and for anyone using a Mac or Windows computers. If you want to get access to Playster's content, you simply need to sign up and select your subscription type. The bundle is the best deal, costing just $24.95 and allowing you to take unlimited advantage of all media types.
If you want to sign up for just one media type, you can do that, too. A subscription granting unlimited access to audiobooks and e-books costs just $9.95 per month. A music subscription is also just $9.95 per month. Meanwhile, games are $4.95 per month and TV shows and movies are available for as low as $3.95 per month. Playster also gives you the option to add logins for family members and save 50% on each additional account.
Overall, Playster is a sophisticated service that's very easy to use. It allows its members to enjoy a wide range of content for a low price, it works flawlessly and its convenience really cannot be beat.