Amour Charge, a Durable Charger For Your iPhone
The Last Cable You'll Ever Need
The Armour Charge is a flexible USB cord for your modern day phone. They offer a lightning version for the iPhone. I'll keep the review short and to the point.
This cord is a drop-in replacement for the standard iPhone charger. If you broke your original cord, order this instead. It's cheaper in the long run. The wire won't split like the cheap standard plastic one. It can sync music and it charges just as quickly as the standard cord.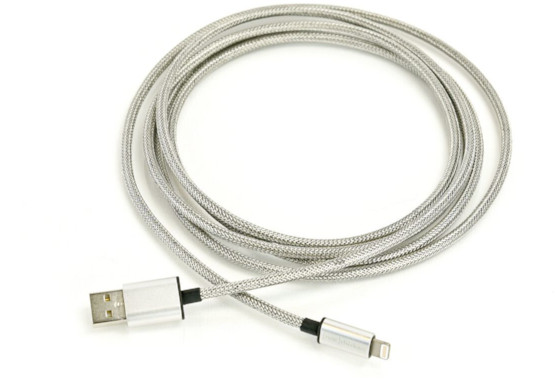 The device can attach to any USB port on a laptop, computer, or even car. If you do not have a laptop available, the cord can also attach to the small plug outlets with a USB port, just like a standard cable. As you can see, the cord is very flexible and can bend into any direction you need without breaking. Since it is has a stainless steal cabling shell, it will never rip or break.
Forget normal fraying cables. Forget the third party gas station cable that stops working after two weeks. Spend the money and get an Armour Charge.