Atoms vs. Allbirds
I had very simple requests
All I wanted was a comfortable shoe, no branding, and good color scheme. How did Allbirds screw up the colors so bad? Just give me an all white shoe and an all black shoe, it would be much better than a vast majority of the designs.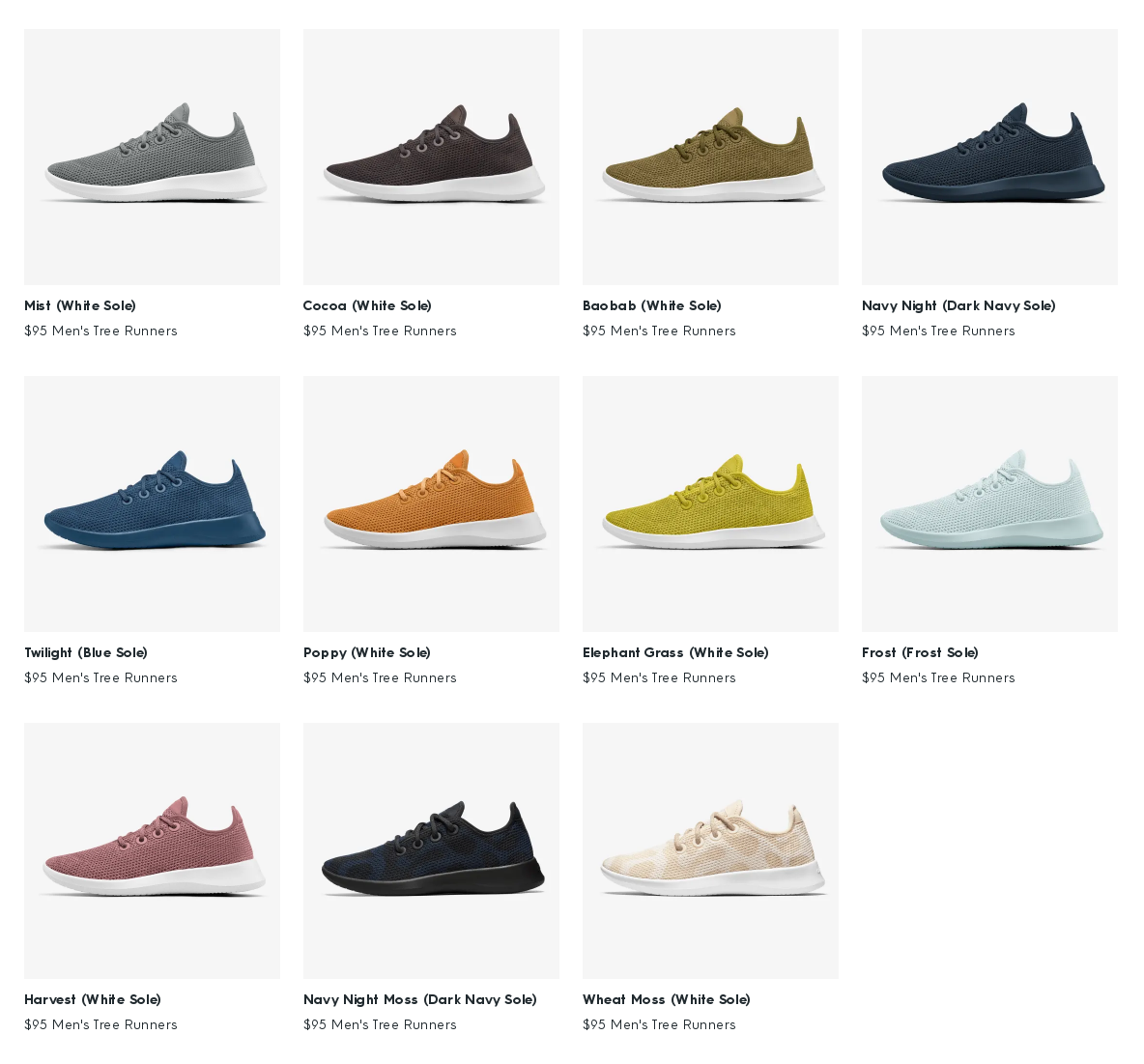 I'm specifically referring to the Tree Runners, which are superior to the Wool Runners in every way. My Wool Runners got a hole nearly immediately, I use them as beach shoes now. They also don't offer a black shoe, just a gray shoe they refer to as black. We're not blind.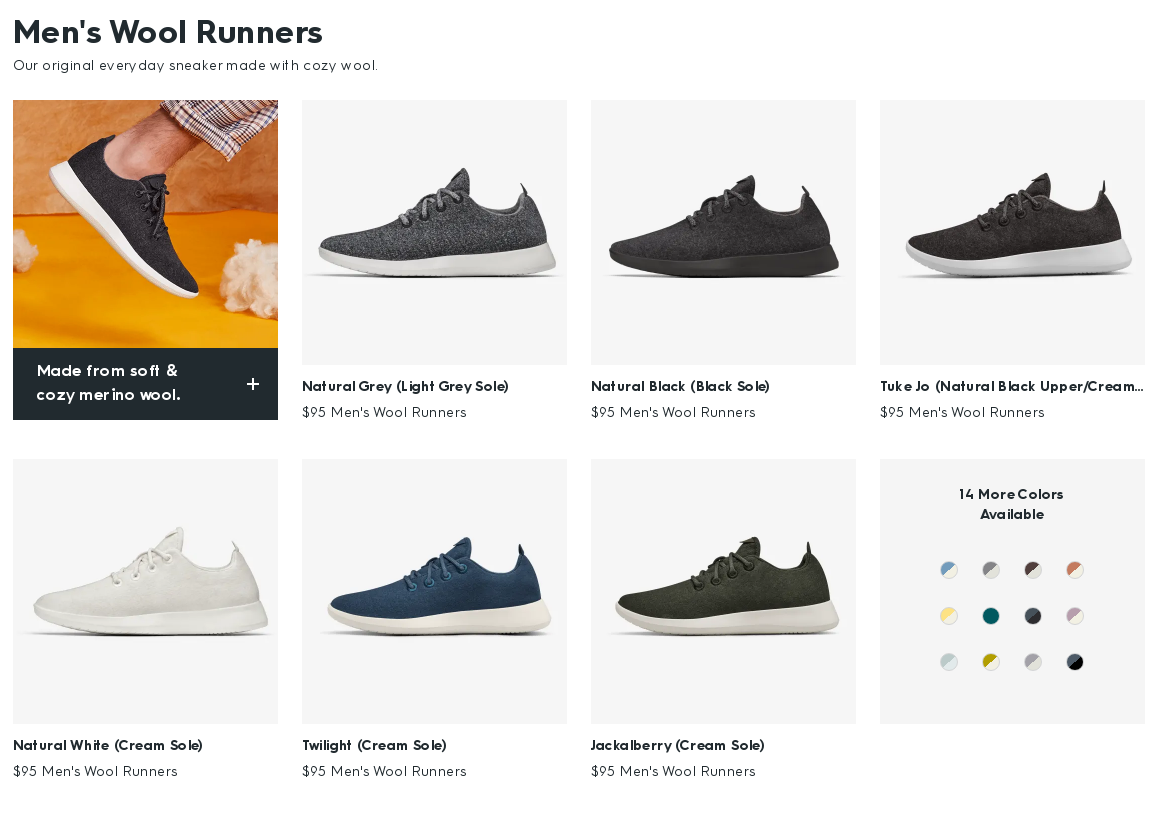 The colors don't match on "Natural Black", what a joke.
Atoms appear
One day I'm browsing Instagram and see an ad for Atoms shoes. They specifically mention Allbirds by name and say their version is better. The comments are filled with know-nothings saying it's bad taste to mention a competitor's name and not good marketing. Wrong. It's the only reason I bought the shoes. People that like these kind of shoes have already tried Allbirds. We know what it's about but they get old and never did it quite right. Behold.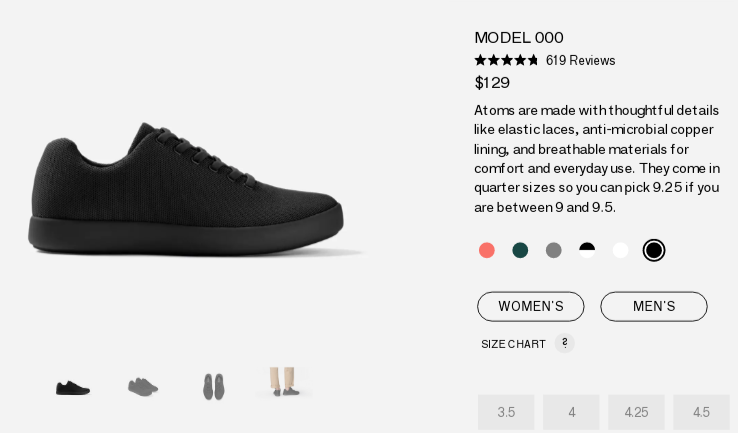 So innovative. I don't care. They painted the shoe black before Allbirds did. They win. I unboxed these, took a few steps, and sat down to write this review. The Atoms were prelaced. I just slipped them on. My shoe problem is taken care of. I'm going to move onto bigger and better things.
Fuck you Allbirds
You could have been great and you ruined it. Calling the shoes Runners and you can't even run in them (they just released a line of shoes that are meant to run in). All you had to do was offer real color schemes. No half sizes? Are you kidding me? And you had to extensively read the reviews to figure out which size to pick for halves. For Wool, you had to go a size down. For Tree, a size up. If you bought limited edition shoes from them (actual decent color schemes), the shoes would run out of stock and you might not have been able to replace them to the correct size. The Atoms fit at your normal size. They do quarter sizes. They even threw in a free pair of gray socks. Thanks guys. Check out sbobet.
Atoms
Thanks Gary - Atoms
07-14-2020